New packaging from Karmello! A round hatter box filled to the brim with sweets from Karmello is the perfect idea for a unique and elegant gift for every teacher-chocolate lover. The whole tied with a bow adds charm and unique character to it. The Hatter includes:
COLLECTION OF CHOCOLATES, STUDENT COOKIES, FRUZZLES, SMALL EXCLUSIVE COLLECTION, EXCLUSIVE CHOCOLATE.
Attention!
Please enter the name of the class that is to be included in the set in the NOTES AND COMMENTS field.
| | |
| --- | --- |
| Expiry date (months) | 6 |
| Approximate weight (grams) | 765 |
| Szukam prezentu rodzaj | |
| Szukam prezentu okazja | |
| Szukam prezentu smak | |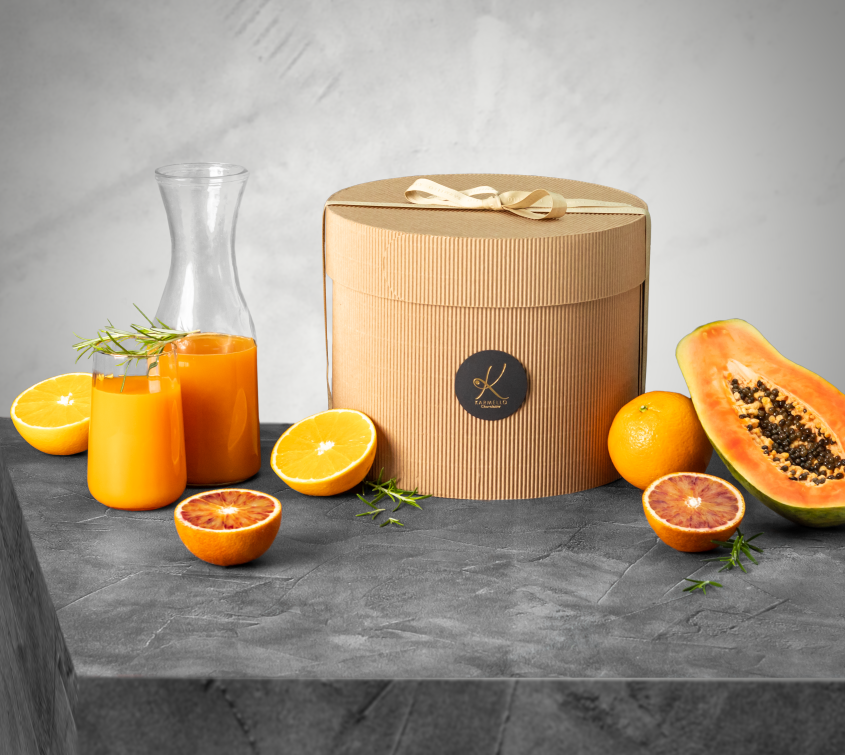 We haven't received a review yet. Do you like it?