offer
Celebrating a special event in your company will become even more special with personalized chocolates or packaging designs. At Karmello Chocolatier, we offer personalized products all year round - such as chocolates imprinted with your company logo or personalized gifts that can reflect the theme or values ​​of the event - to make any occasion truly memorable. Our products are not only sophisticated, but also affordable and will certainly be appreciated by everyone.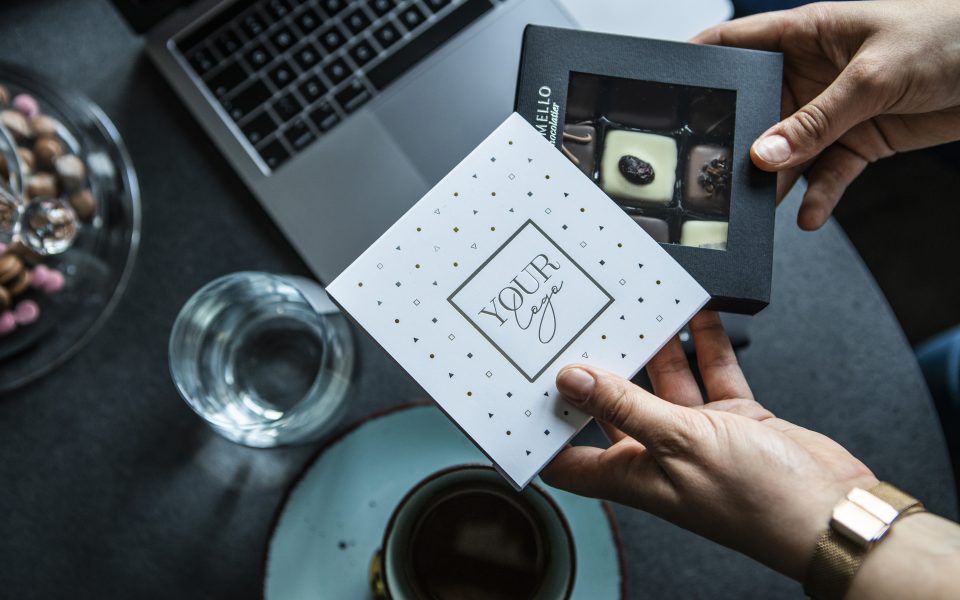 Cookies
If you are looking for a unique treat for your guests or searching for an interesting alternative to standard promotional items, we have something special for you. Our handmade student cookies are a perfect solution, perfectly tailored to your needs. Each cookie is individually packaged, and you have the possibility to personalize the packaging or the film with your logo. If you need a larger quantity, we have special offers that will definitely interest you. Check out our possibilities now!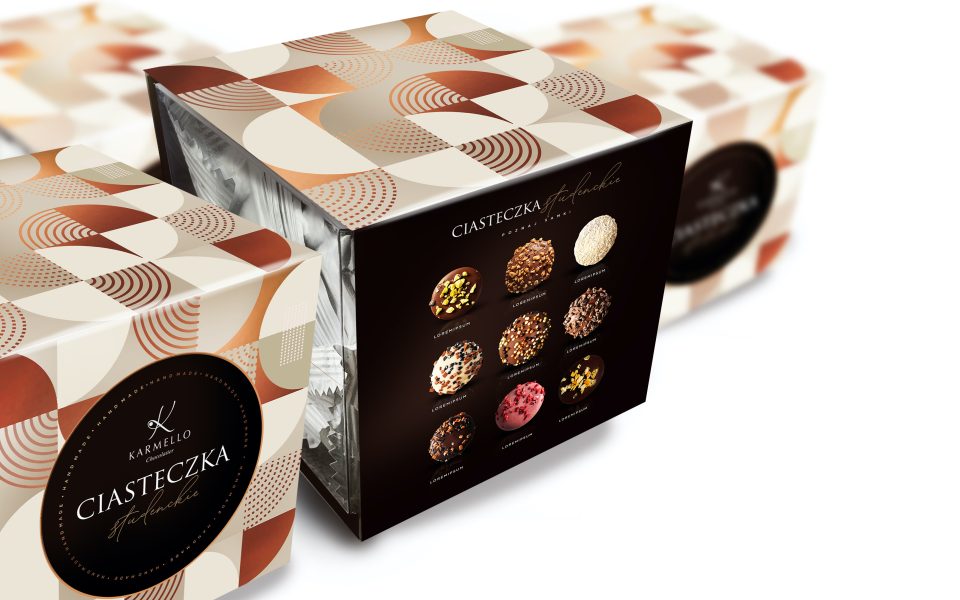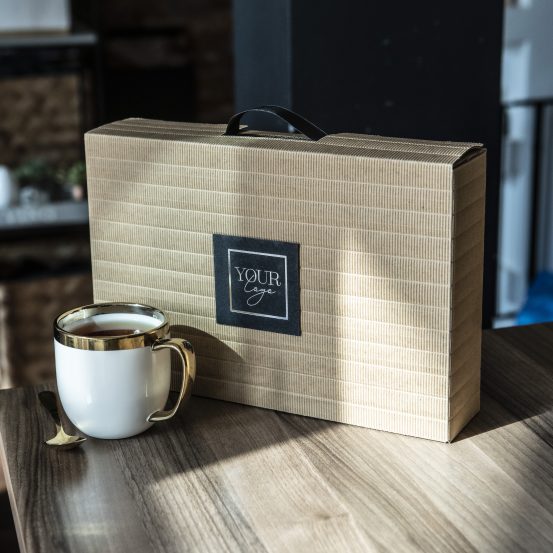 Logo chocolates and logo gifts are an exciting way to personalize your products. If you don't know how to use this feature, the configurator is here to help you. Here you can upload your logo and get all the details on how to create a great experience for your customers.
personalize
Sweet buffet
We realize how time-consuming it is to organize an event - especially when we want to delight our guests. With this in mind, we have prepared the Sweet Karmello Buffet! These sets consist not only of exceptionally tasty products of our masters of chocolate, but also of impressive DISPLAYERS that will be a delightful decoration of the table during the celebration.
CHOOSE SIZE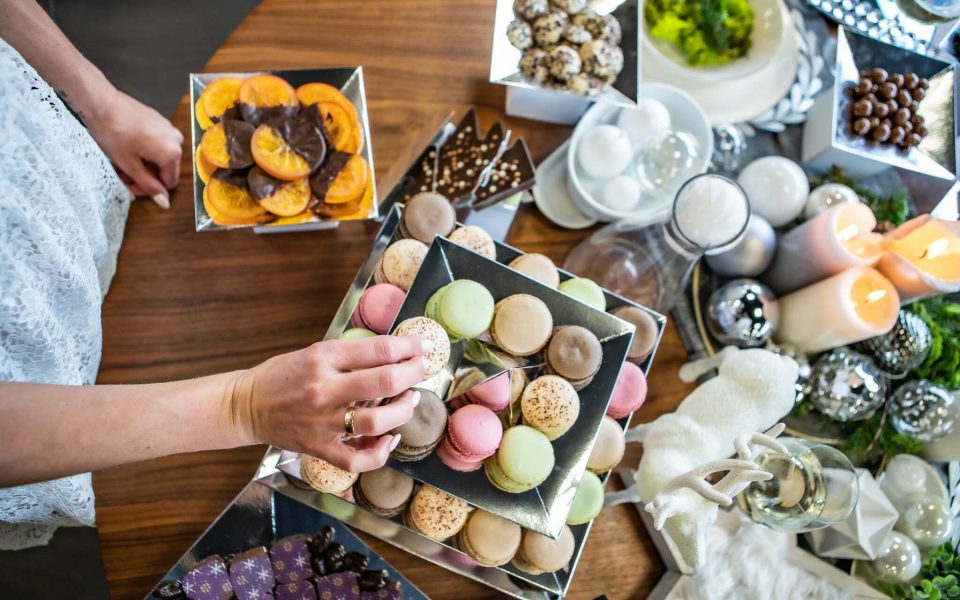 Sweet pyramid
Are you looking for something unique that will impress your guests at your next corporate event? The Pyramid of Sweets is a great way to create an innovative and pleasant atmosphere at any type of party or banquet. Sweets are a classic choice that has grown in popularity over time, so why not stand out with a creative and memorable presentation like our pyramids? This one-of-a-kind offer is sure to be remembered long after the event is over. Make your corporate event even more special.
CHOOSE SIZE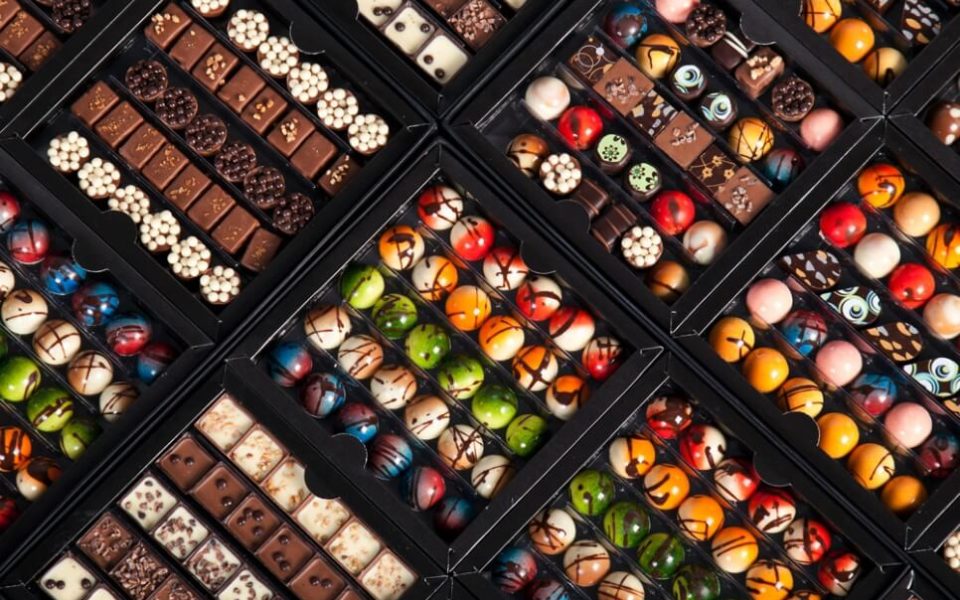 Gifts
Personalization

We are pleased to offer you promotional chocolates with logos that are always a perfect idea for a unique gift for your client or a contractor. A personalized chocolate with a logo is a proven sweet gift, which can be a true highlight of your advertising campaign, since, as we all know it, everyone likes chocolate.

Promotional chocolates

Distributing promotional chocolates with your company's logo at various promotional events or a product première, is a truly effective marketing strategy, with which you can show your respect for your business partner or customer. Using carefully selected chocolates is a fun and delicious way to retain the company's logo in your customers' minds, at the same time building the elegant image...

Promotional chocolates

If you wish your promotional chocolates to be an even more exclusive gift, we offer you a whole range of customization options: you can design your own printing on the packaging, create a customized paper band to go around the box, or have the product tied with a decorative ribbon or string.You are also free to select the chocolate flavours from Karmello collection...

Promotional chocolates

There is truly a lot to choose from! Customized chocolates with personalized messages hide a multitude of flavors that will satisfy even the most demanding sweet tooth! All of this is done so that every recipient, a fan of your company (and chocolate), feels truly honored.