Cube-shaped packaging, made of the highest quality materials, filled to the brim with delicious chocolate treats from Karmello. This elegant set is the perfect Mother's and Father's Day gift for any chocolate and coffee lover. It is a combination of extremely refined taste and elegance in one package. The Cube Set includes: COLLECTION OF CHOCOLATES FOR MOM, COLLECTION OF CHOCOLATES FOR DAD, CHOCOLATE-COVERED FRUIT 300G, STUDENT COOKIES, EXCLUSIVE CHOCOLATE, CHOCOLATE-COVERED NUTS 110G, CHOCOLATE 50G.
Attention!
Please enter the name that is to be included in the set in the NOTES AND COMMENTS field.
| | |
| --- | --- |
| Expiry date (months) | 6 |
| Approximate weight (grams) | 1110 |
| Package dimensions (cm) | 18x18x18 |
| Szukam prezentu rodzaj | |
| Szukam prezentu smak | |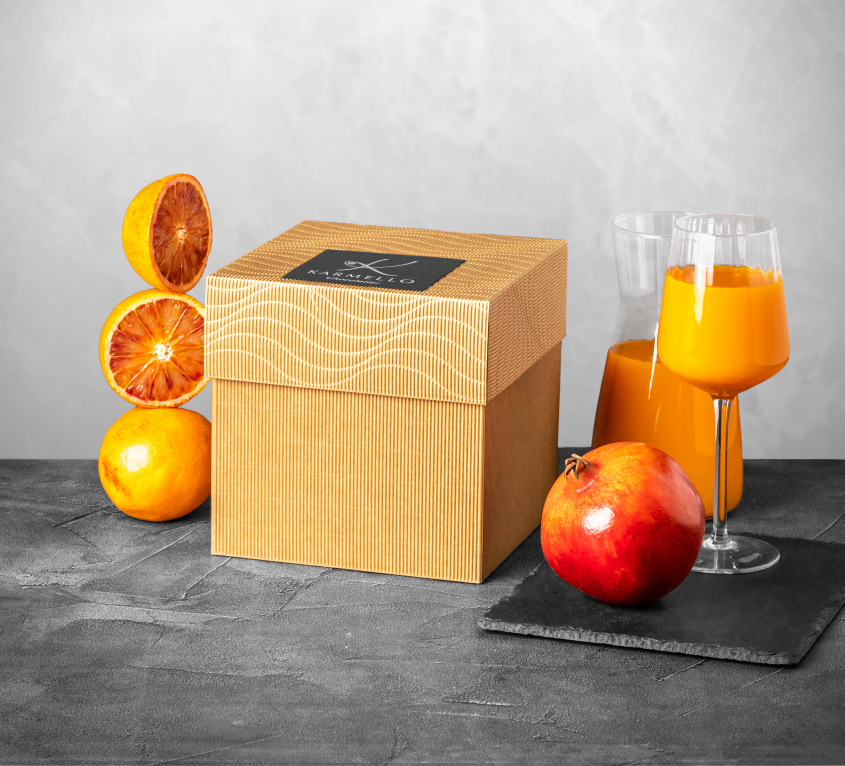 We haven't received a review yet. Do you like it?